When I first started my mom blog, I spent hours just learning about blogging and finding the best blogger resources.
That's why I'm excited to share my personal list of the best blogger resources for beginners that I not only recommend but also personally vouch for!
Having personally used and tested each of these resources, I can confidently say that they have played a significant role in my own blogging success.
From streamlining my content creation process to enhancing the visual appeal of my blog and optimizing it for search engines, these resources have been invaluable to me.
Oh yea!
They have helped me save time, improve the quality of my work, and ultimately elevate my blog to new heights.
So, whether you're a new blogger just starting out or someone looking to take your blog to the next level, these resources will be your trusty companions as you embark on your blogging adventure.
Ready to scale your blog?
Blogging Resources for Beginners
Now that you know I personally vouch for these resources, let's delve into the heart of this article: the ultimate list of 18 essential blogger resources, including the best resources for becoming a full-time blogger and free blogger resources.
From design tools and hosting services to helpful guides and free courses, these handpicked resources every blogger should have been specifically curated to empower you on your blogging journey.
Here are the valuable new blogger resources that every blogger should consider adding to their toolkit!
1. Creative Market: Unleash Your Design Creativity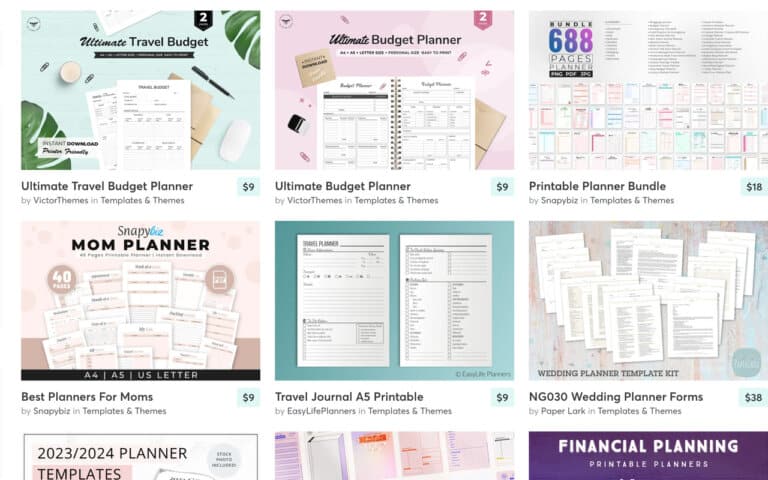 Creative Market is a treasure trove for bloggers seeking unique design assets.
From fonts and graphics to templates and themes, this online marketplace has everything you need to add a touch of creativity to your blog.
Explore the vast collection, find your design style, and make your blog truly stand out.
By exploring their marketplace, I've been able to find design elements that align with my blog's aesthetic and add a personal touch to my content.
I've made soo many lead magnets and paid products with the templates from Creative Market. 
I don't need to be a stellar graphic designer or spend house finding the right flower or stars for my planner or workbook.
Creative Market has truly unleashed my creativity and allowed me to bring my design visions to life.
2. Jasper AI: Beat Writer's Block with AI Magic
We've all been there—staring at a blank screen, struggling to find the perfect words.
But fear no more!
Jasper AI is a genius content creation tool that uses artificial intelligence to generate blog post outlines, headlines, and even complete drafts.
It's like having a writing companion who always has your back, helping you overcome writer's block and spark your creativity.
It has helped me overcome creative blocks and sparked my inspiration, ensuring that my blog remains consistently updated with valuable content.
3. Convertkit: Master the Art of Email Marketing
Building an engaged audience is crucial for any blogger, and Convertkit is the ultimate weapon in your email marketing arsenal.
This powerful platform allows you to create beautiful opt-in forms, build an email list, and send automated email sequences to nurture your readers.
Stay connected with your audience, deliver exclusive content, and watch your blog flourish!
Through Convertkit, I've been able to cultivate a genuine connection with my audience, deliver exclusive content, and foster a thriving community of dedicated readers.
4. Tailwind: Conquer Pinterest and Instagram like a Pro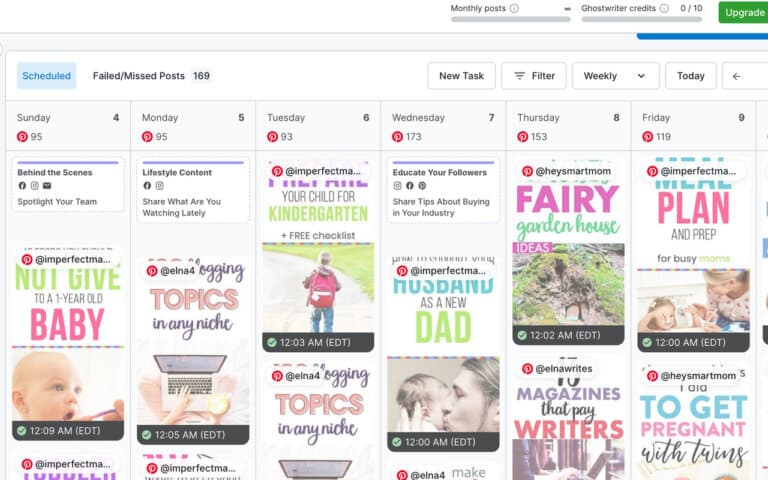 If you're looking to boost your blog's visibility on Pinterest and Instagram, Tailwind is the secret sauce you need.
This amazing social media scheduling tool helps you plan and schedule your pins and posts, analyze your performance, and discover fresh content ideas.
Save time, grow your following, and watch your blog go viral.
With Tailwind's intuitive analytics, I've been able to track the performance of my content, identify trending topics, and discover fresh ideas to keep my social media presence engaging and vibrant.
5. Grammarly: Your Personal Writing Sidekick
Writing with confidence is essential for any blogger, and Grammarly is here to save the day.
This fantastic writing assistant provides real-time grammar and spelling suggestions, making your blog posts polished and professional.
Say goodbye to embarrassing typos and hello to impeccable writing that captivates your readers.
Thanks to Grammarly, I can confidently share my thoughts and ideas, knowing that my writing is at its best.
6. Teachable: Share Your Expertise Through Online Courses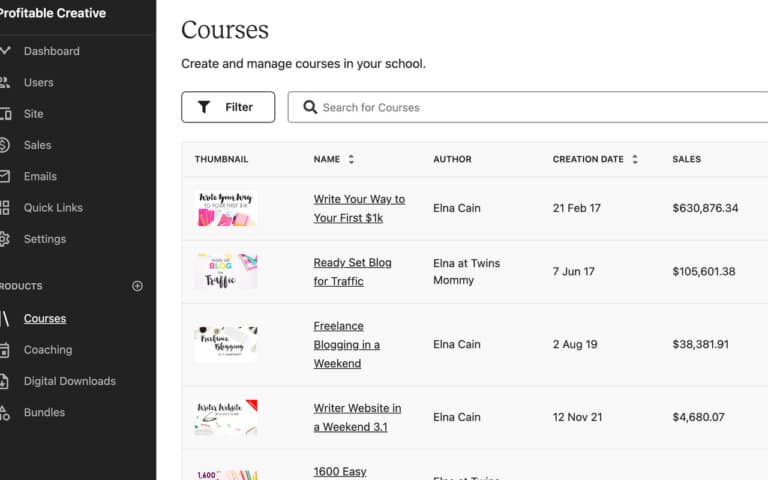 Are you a seasoned blogger with a wealth of knowledge to share?
Teachable is the perfect platform to transform your expertise into profitable online courses.
Host and sell your courses effortlessly, engage with your students and monetize your skills beyond traditional blogging methods.
From designing captivating course content to engaging with my students through interactive modules, Teachable has allowed me to share my knowledge and generate revenue beyond traditional blogging methods.
What I like about Teachable the most is that they handle your affiliate payouts.
For someone not living in the US this is a lifesaver!
7. Bluehost: Your Reliable Hosting Companion
When it comes to hosting your blog, Bluehost is the rock-solid foundation you can trust.
Its affordable plans, reliable uptime, and responsive customer support have given me the peace of mind to focus on creating valuable content without worrying about technical glitches or downtime.
Bluehost truly is the backbone of my blog's online presence.
8. Legal Templates: Protect Your Blog Legally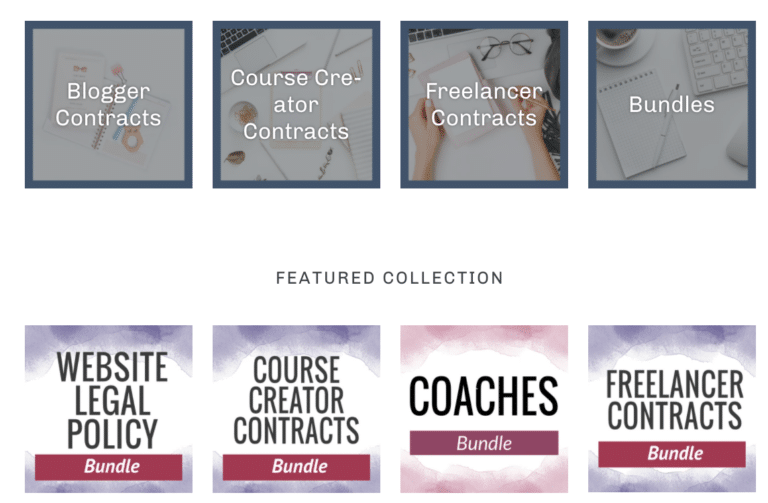 Legal Templates is an invaluable resource for every blogger who wants to ensure their blog is legally protected.
From privacy policies to terms of service, these customizable templates help you stay compliant with legal requirements and protect your blog from potential legal pitfalls.
I feel confident knowing that my blog is compliant with legal requirements and that I've taken the necessary steps to protect my content and my readers.
9. Keyword Surfer: Unlock the Power of SEO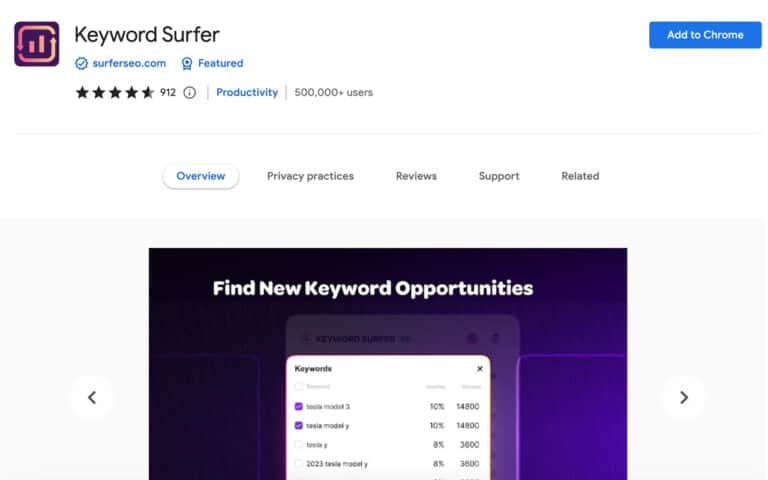 Boosting your blog's visibility in search engines is a must, and Keyword Surfer is the SEO tool that will be your guiding light.
This free gem provides valuable keyword insights, including search volume data and related keyword suggestions.
Craft SEO-optimized content, rank higher in search results, and attract organic traffic to your blog.
By incorporating these keywords strategically into my content, I've seen a significant improvement in my search engine rankings and, ultimately, in the visibility of my blog.
Keyword Surfer has truly unlocked the potential of SEO for me.
10. Astra: Discover Beautiful Blog Designs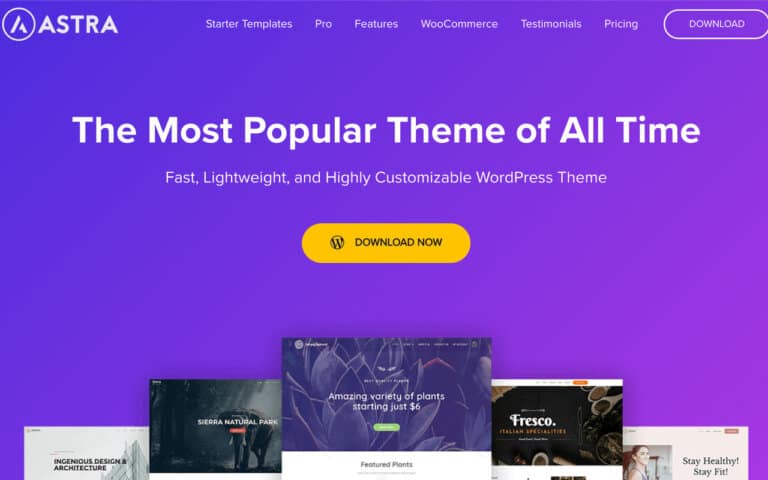 Your blog's appearance plays a significant role in captivating your readers, and Astra is the ultimate WordPress theme that offers stunning design options.
With its speed, flexibility, and compatibility with popular page builders, Astra helps you create a visually captivating blog that leaves a lasting impression on your audience.
With Astra's pre-built templates and customization options, I've been able to establish a unique and memorable blog design that reflects my brand identity and enhances the overall user experience.
11. EWW Image Optimizer Plugin: Boost Your Blog's Performance
Images are essential for enhancing your blog's visual appeal, but they can also slow down your website if not optimized.
Enter the EWW Image Optimizer Plugin—a WordPress plugin that automatically compresses and optimizes images, resulting in faster page load times and improved overall performance.
By improving the overall performance of my blog, I've been able to provide a seamless browsing experience for my readers, leading to higher engagement and better user satisfaction.
12. Depositphotos: Discover a World of Stunning Visuals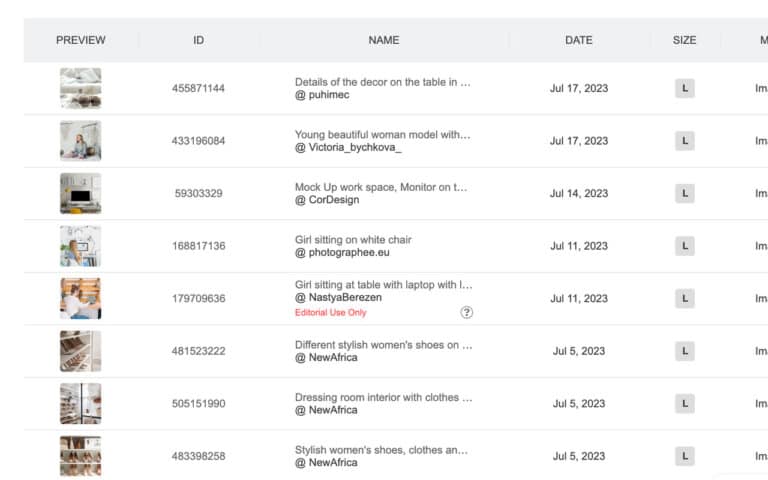 Finding high-quality images that resonate with your blog's content is a breeze with Depositphotos.
This extensive stock photo library offers millions of visually captivating images, illustrations, and vectors.
You can elevate your blog posts with eye-catching visuals that capture the essence of your message.
The ability to browse through millions of visually captivating visuals has truly transformed the way I curate and present my content.
I use Depositphotos for all my blogs – blogging, freelancing, parenting, cleaning, organizing etc..
13. Canva: Unleash Your Creative Genius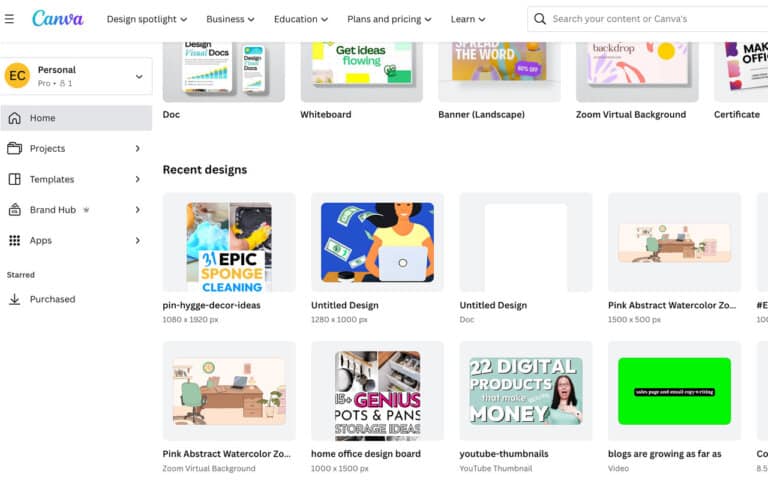 When it comes to designing stunning visuals for your blog, Canva is an absolute game-changer.
This incredible platform offers a wide array of templates, fonts, and images that you can customize to match your blog's branding.
Create captivating featured images, engaging social media graphics, and even design your own logo—all without breaking a sweat.
With Canva, I've been able to elevate the overall aesthetic of my blog and establish a cohesive brand identity that resonates with my audience.
Here are lead magnets I've created using Canva.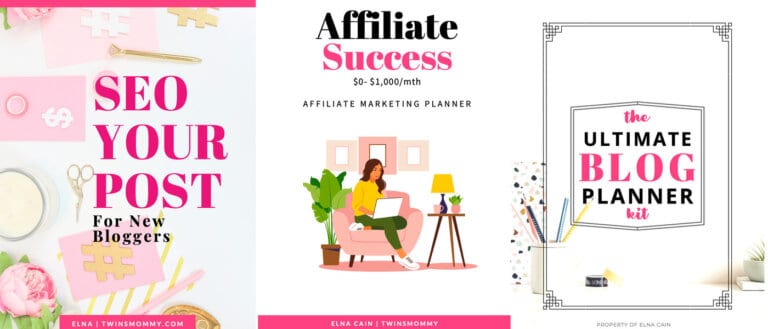 14. Start Grow Earn: Kick-Start Your Blogging Journey
Are you a new blogger seeking guidance? My Start Grow Earn email course is designed specifically to help beginners like you navigate the blogging world.
From selecting the perfect niche to creating compelling content and monetizing your blog, this course covers all the essential steps to get you on the path to success.
It's my way of giving back and helping fellow bloggers kick-start their own journeys with confidence!
15. Affiliate Success Guide: Monetize Your Blog Like a Pro
Monetizing your blog through affiliate marketing is a proven strategy, and my Affiliate Success Guide is packed with valuable insights and strategies to help you maximize your earnings.
Discover the best affiliate programs, learn how to optimize conversions, and unlock the full potential of affiliate marketing for your blog.
I love helping fellow bloggers tap into the immense potential of affiliate marketing and unlock their blog's monetization possibilities.!
16. Ultimate Blog Plan: Map Out Your Blogging Success
Planning is key to a successful blogging journey, and my Ultimate Blog Plan guide has got you covered.
This comprehensive resource takes you step-by-step through defining your blog's mission, identifying your target audience, creating a content calendar, and promoting your posts effectively.
Stay organized, stay focused, and watch your blog thrive!
It's a culmination of my personal experiences and strategies that have proven effective in driving growth and engagement.
17. 100 Tips to Make Your First $1,000 Blogging: Unlock Your Earning Potential
Looking to make your first $1,000 from your blog? My free guide has 100 actionable tips to help you reach that milestone.
From monetization methods to content strategies and growth tactics, this guide is your roadmap to blogging success and financial freedom.
Check out my insights that will empower you to unlock your earning potential.
18. SEO Your Post: Master the Art of Search Engine Optimization
Understanding SEO has been a game-changer in driving organic traffic to my blog, and my free guide, SEO Your Post, is a compilation of my personal strategies and techniques.
From conducting effective keyword research to implementing on-page optimization techniques and building quality backlinks, this guide provides valuable insights to help bloggers master the art of SEO and increase their blog's visibility in search engine rankings.
Empower Your Blogging Journey With The Best Blogger Resources!
There you have it—my personal collection of favorite blogger resources for beginners, enriched with my own experiences and anecdotes.
These blogger resources and tools have been instrumental in my blogging journey, helping me overcome challenges, enhance my blog's design and functionality, engage with my audience, and monetize my content effectively
I encourage you to explore these resources, adapt them to your unique blogging needs, and embark on a successful blogging journey armed with the knowledge and tools that have worked for me.
Remember, with the right resources and a passion for your niche, there are no limits to what you can achieve as a blogger. Best of luck, and happy blogging!
Now it's your turn – What other valuable resources have you discovered on your blogging journey?
Share your favorites in the comments below!