What is the best side hustle for teens? Well, there are a number that would fit your schedule and your need for extra cash. Here is a comprehensive list.
While you might be a bit busy with your studies as a teen, you'll always have some free time on your hands. But what you might lack is enough money to do or buy the things you want.
So, what about turning your free time into money through a side hustle or two? Remember, your parents' support might never be enough.
Well, there are numerous side gigs you can take to make extra money as a teen. But which ones are the best? Which is the best side hustle for teens?  
Let's find out;
What are Side Hustles, and Why Are They Great for Teens?
A side hustle is a part-time job or a way to earn money outside of your regular studies or employment. They are perfect for teens because they offer flexible schedules, allowing you to balance work, school, and leisure activities.
Side hustles provide an opportunity for teenagers to gain financial independence, learn essential life skills, and build a strong work ethic from an early age.
Best Side Hustles for Teens 
If you want something that can help you make money while not using too much of your time, we are here to help. We understand your schedule might be tight as you try to juggle school, hobbies, hangouts with friends, and relaxing.
So, here are our best picks
1.
Tutoring
If you excel in certain subjects, why not share your knowledge and earn money while at it? Many parents are willing to pay for their kids' tuition, whether it's academic subjects, musical instruments, or even sports skills.
And you can offer in-person tutoring sessions or virtual lessons through video calls. Technology has made things pretty easy nowadays.
Requirements
Proficiency in the subject or skill you want to teach.

Good communication and interpersonal skills.

Patience and the ability to explain concepts clearly.
Potential Income
Your earnings as a tutor can vary depending on the demand for your expertise and the number of hours you dedicate to tutoring. On average, teen tutors can earn anywhere from $16 to $33 per hour. And if you have more hours to spare, you can make quite a good amount of extra cash.
2.
Pet Sitting
For those who can't teach, pet sitting wouldn't be that hard. That's especially if you love animals. And the best thing is there is no shortage of such jobs.
Many pet owners prefer leaving their furry companions in a comfortable home environment rather than a kennel. This makes pet sitting a popular choice and an easy side hustle for teens.
All you need is to spend time with those adorable pets while the owners are away to make money.
Requirements
Love and understanding of animals.

Responsible and reliable nature.

Ability to follow pet care instructions.
Potential Income
Your earnings as a pet sitter depend on the number of clients you have and the duration of their pet stays. Pet sitters can earn around $4 to $29 an hour.
See Related: The Best Side Hustles for Women: Empowering Financial Independence
3.
Babysitting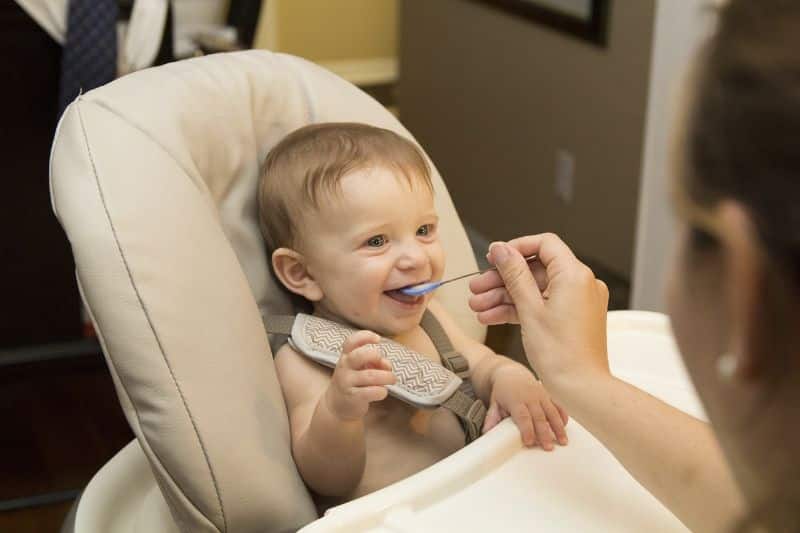 Babysitting is a classic side hustle for teens. And it remains in demand because parents need responsible caregivers for their children.
Babysitting allows you to engage with kids, be creative, and create lasting connections with families in your community. Plus, you get to make some bucks during your free time to do what you want.
Requirements
Responsible and trustworthy demeanor.

Basic knowledge of child care and safety.

Ability to handle emergency situations calmly.
Potential Income
As a babysitter, you can earn an average of $12.40 per hour, with the potential for higher rates for late-night or specialized care.
4.
Online Surveys
In this digital age, companies are constantly seeking consumer opinions to improve their products and services. Teenagers can participate in online surveys during their free time and earn cash or gift cards for sharing their feedback. It's easy money.
Requirements
Access to a computer or smartphone with an internet connection.

Willingness to participate in surveys regularly.

Free time
Potential Income
The income from online surveys varies and might not be much. However, it's easy money earned within minutes, and with consistent participation, teens can earn up to $100 or more per month.
Best Paid Survey Sites
Here are some of the best-paid survey sites that specifically welcome teenagers to participate:
Swagbucks
Pay Rate: Varies per survey (typically $0.25 to $5.00). Some can go up to $100 for a single survey.

Age Requirement: 13 years old and above
Sign up today for a $20 sign-up bonus.
Survey Junkie
Pay Rate: Average pay is from $0.50 to $3.00

, although others might go way higher.

Age Requirement: 16 years old and above
Sign up today to enjoy up to $40 per activity.
Vindale Research
Pay Rate: Varies per survey, from $0.25 to $2.00. Some surveys might fetch up to $50.

Age Requirement: 18 years old and above
Join today for a $5 sign-up bonus.
Toluna Opinions
Pay Rate: From $2.5 per survey

Age Requirement: 16 years old and above
Sign up to get your first 500 free points
Opinion Outpost
Pay Rate: 5 to 50 points per survey ($0.50 to $5.00)

Age Requirement: 17 years old and above
Simply sign up to enjoy up to $5 for some of the easiest surveys.
Most of these survey sites offer easy-to-handle tasks, including surveys, watching online videos, product tests, or even simply browsing the internet.
See Related: Best Side Hustles for Actors
5.
Social Media Management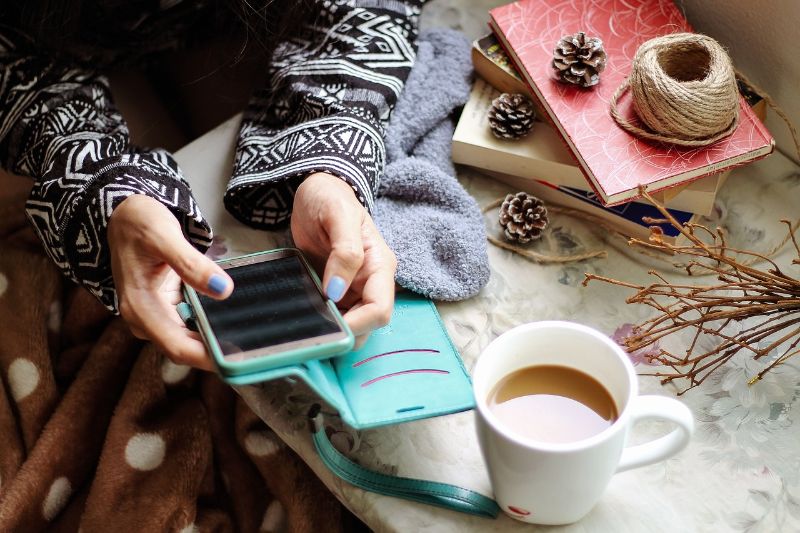 Teenagers are often tech-savvy, with a natural knack for social media. And many small businesses and influencers seek assistance in managing their online presence. This makes social media management a fantastic side hustle.
Requirements
Proficiency in social media platforms.

Creativity and ability to create engaging content.

Strong communication and time management skills.
Potential Income
Social media managers can earn an average hourly rate between $13.54 and $34.19. This means that your total income will depend on your expertise and the number of hours you work.
6.
Graphic Design
Do you have a flair for creativity and an eye for design? Graphic design is another excellent side hustle for artistic teens. Many businesses and individuals are in need of eye-catching graphics for their websites, social media, marketing materials, and more. And you can easily make some bucks from these opportunities.
Requirements
Proficiency in graphic design software (e.g., Adobe Photoshop, Illustrator).

A portfolio showcasing your previous design work.

Good communication skills to understand clients' needs.
Potential Income
As a teen graphic designer, you can earn anywhere from $12 to $35 per hour. The income depends on the complexity of the projects and your level of expertise.
7.
Selling Handmade Crafts
If you're skilled at crafting handmade items like jewelry, accessories, or home decor, why not turn your passion into profits? Don't just do it for fun. Make money from it.
Fortunately, online platforms like Etsy provide a vast marketplace for your items. Once you make them, all you need is to post them online on Etsy, and interested customers can buy them.
Requirements
Crafting skills and the ability to produce high-quality handmade items.

Basic knowledge of e-commerce and online selling platforms.

Good photography skills to capture attractive product images.
Potential Income
Your earnings from selling handmade crafts can vary widely. This is because different items will appeal differently and fetch a different amount of money. Plus, you are free to set your own prices.
8.
Lawn Care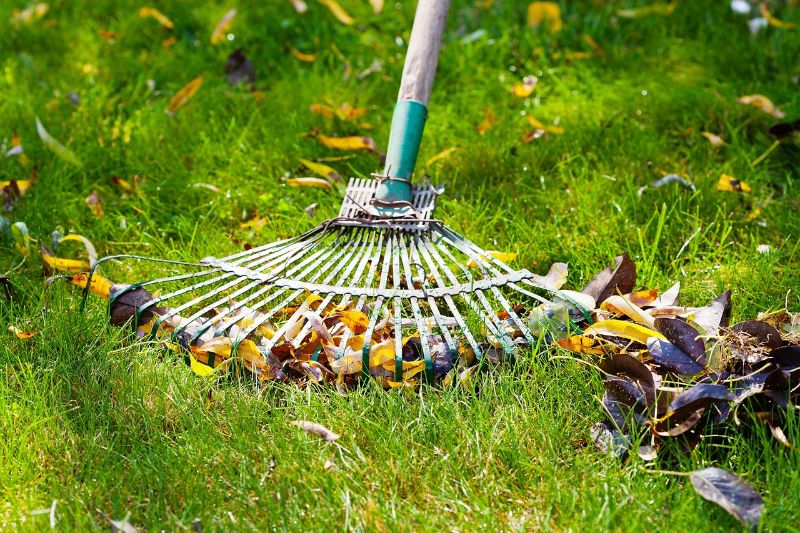 Lawn care is one of the most available side hustles for teens anywhere. So, if you would enjoy turning a bushy lawn into a smartly manicured one, you can get paid for that. Many homeowners are willing to pay for lawn mowing, weeding, and garden maintenance services.
Requirements
Basic gardening and lawn care knowledge.

Physical stamina for outdoor work.

Good customer service skills.
Potential Income
The potential income from lawn care services can vary depending on the size of the lawns you service. The range of services offered also matters.
But on average, teens can earn around $15 to $30 per hour for lawn care work.
9.
Freelance Writing
Almost anyone can write something. But if you have a way with words and enjoy writing, freelance writing can be an excellent side hustle for you.
With an ever-ending need for information, companies and websites are always seeking talented writers. Here, you get paid to create engaging content for their blogs, articles, and marketing materials.
Requirements
Excellent writing skills and a good command of the English language.

Creativity and the ability to adapt writing style to different topics.

A stable internet and a computer

Time management to meet deadlines and handle multiple projects.
Potential Income
As a teen freelance writer, your earnings can vary depending on the length and complexity of the writing projects. But on average, freelance writers can earn around $0.05 to $0.15 per word or more. Your experience, skills, and the nature of the content also determine your pay.
See Related: Best Side Hustles for Teachers & Professors
10.
Photography
Photos are an excellent way of keeping memories. And some memories are undoubtedly worth paying for. So, if you have a passion for photography and own a good-quality camera, you can turn your hobby into a side hustle.
So many people are looking for professional photographers to capture special moments like weddings, family gatherings, and events. Also, you can sell your photos through websites like Adobe Stock, Alamy, or Foap.
Requirements
Photography skills and an understanding of composition and lighting.

Access to a good-quality camera and editing software.

A portfolio showcasing your photography work.
Potential Income
Your earnings here depend on factors like the photography services you offer and the events you cover. The quality of your photos will also matter, especially when selling them online.
On average, teen photographers can charge anywhere from $7.25 to $45.96 per hour.
11.
Virtual Assistance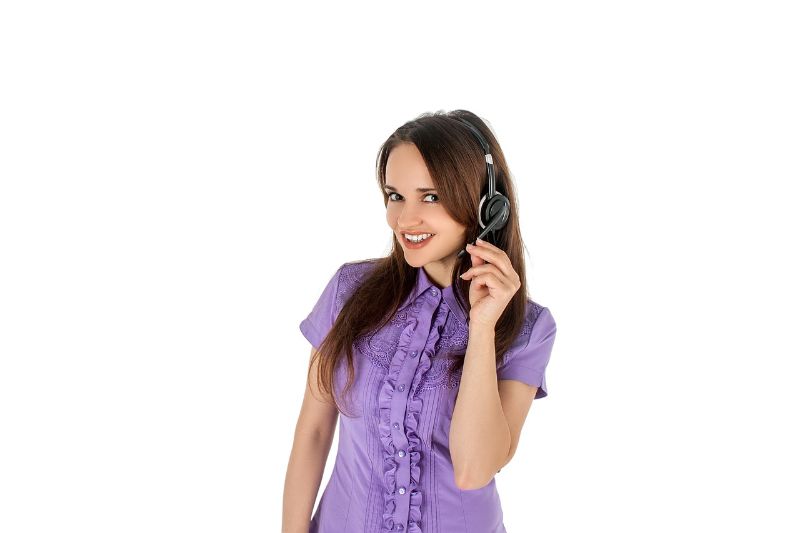 With the rise of remote work, virtual assistance has also become a popular side hustle for teens. Virtual assistants provide various services like managing emails, scheduling appointments, and social media management.
If you can handle this, earning a few bucks won't be hard for you during your free time.
Requirements
Strong organizational and time management skills.

Proficiency in using productivity tools and software.

Good communication skills.
Potential Income
Virtual assistants can earn around $16.97 to $44.12 per hour, depending on the tasks and responsibilities involved.
See Related: Steps for Starting a Side Hustle [Flowchart Infographic]
12.
Reselling Products
Selling stuff is always an easy way of making extra bucks. Whether you are selling used or new stuff, the market is always there.
For instance, you can find hidden gems at thrift stores or garage sales and resell them. You can sell items online through platforms like eBay or organize garage sales to make some extra cash.
Requirements
An eye for valuable and unique items.

Basic knowledge of online selling platforms.

Good negotiation and pricing skills.
Potential Income
Your earnings from reselling products can vary depending on the items you find and their demand in the market. But with strategic selling, it's not hard to make upward of thousands of dollars.
13.
Creating Online Courses
For a passive source of income, you can try creating online courses. Here, all you need is to identify the area where you excel and create a course.  
Luckily, online learning platforms like Udemy and Teachable allow you to monetize your expertise and earn passive income.
Requirements
Proficiency in a certain subject.

Good presentation and communication skills.

Ability to create engaging course content.
Potential Income
How much money you earn here depends on the type of course and the number of courses you sell. You are free to set the price for your course, which allows you to influence how much money you make.  
Conclusion on the Best Side Hustle for Teens
Generally, side hustles open up a world of opportunities for teenagers to earn money while enjoying themselves. From tutoring to social media management, there are various options to suit different interests and skills. And as a teenager, you can start building your financial independence and set a strong foundation for a successful future as early as now.
Choose one or a few of these side hustles for teens and start making money in your free time.
FAQs
Can I have more than one side hustle?
Absolutely! It's possible for teenagers to manage multiple side hustles to maximize their earnings and diversify their experiences.
Are there any legal restrictions for teen side hustles?
Some states or countries may have specific labor laws or age restrictions for certain types of work. Therefore, it's essential to research and comply with local regulations. Some side hustles are, however, quite flexible with age limits.
How much time should I dedicate to a side hustle?
The amount of time you dedicate to your side hustle depends on your schedule and other commitments. It's essential to find a balance that doesn't interfere with your studies.
Can I make my side hustle my full-time job later on?
Yes. Numerous successful entrepreneurs have done it. They started their businesses as side hustles during their teenage years. And today, they control some of the biggest industries. For instance, Ashley Quells founded WhateverLife.com at only 14 years.
What if I don't have any specific skills for side hustles?
No worries! There are side hustles like online surveys or reselling products that don't require specific skills and are still lucrative.
Related Resources